Wide Variety of Gems, Jewelry, Minerals,
Fossils, Rocks, Gifts, Lapidary Supplies,
Rockhound & Prospecting Supplies,
4-H Project Material,
Science Project Material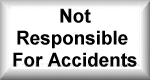 Show and Swap Schedule - EDT
Friday 9th 10:00 AM to 6:30 PM
Saturday 10th 9:00 AM to 6:30 PM
Sunday 11th 10:00 AM to 4:00 Pm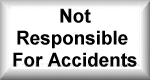 Held: Lawrence County Fairgrounds, South of Bedford, IN
Directions: From IN 37, go south of Bedford
Appoximately 1.2 mile after junction of IN37 and US 50, turn right (west) on US 50. Go about 0.7 mile, fairgrounds on right.
Address: 11265 W US 50, Bedford, IN
Click Here for a Map.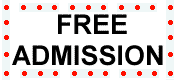 For additional information call:
812-295-3463